This Indian Pond reception was fun from the start.  Mike & Liz entered the room to thunderous applause as Young M.C.'s "Bust a Move" set the groove. Their first dance was to Ray LaMontagne's break out hit "You are the Best Thing". The guests were ready and the new Mr. & Mrs. Watts didn't disappoint. They didn't waste an inch of the dance floor.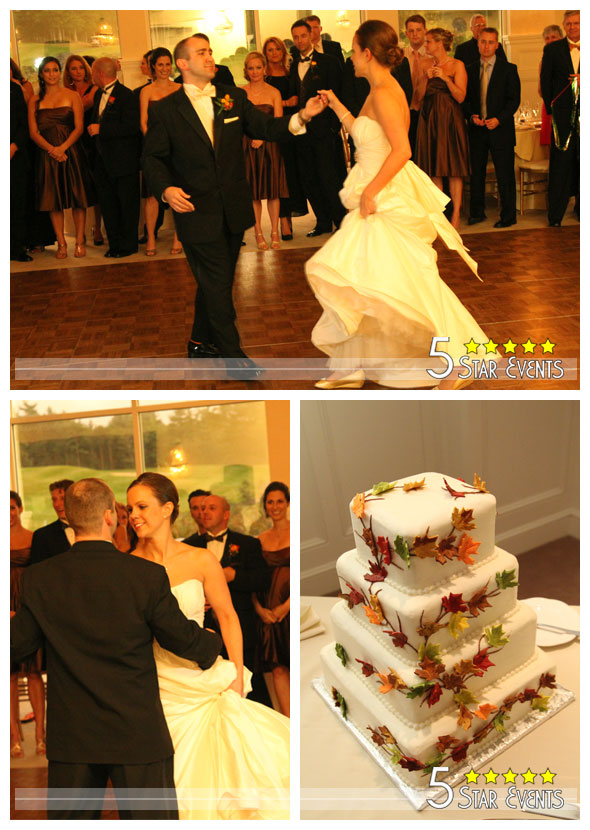 Above you'll see their awesome fall themed cake. I loved the autumn leaves. But even better, below you'll see the groom's cake. Go Pats!!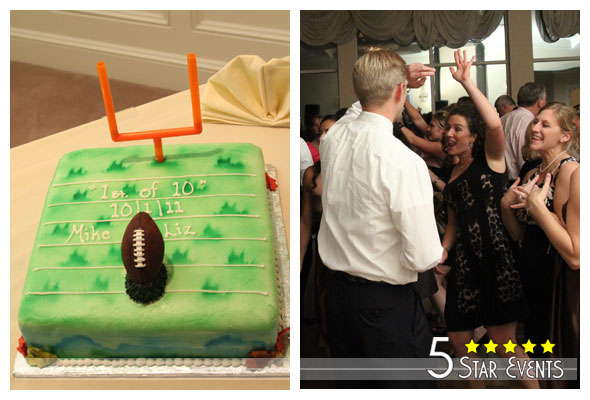 From the very beginning, the giant dance floor at Indian Pond Country Club was packed!! It was a djs dream wedding. Below you'll see some fun pics of the dancing.