Wedding DJ Seeking Engaged Couples!
Award winning Cape Cod & Boston Wedding DJ company 5 Star Events, is looking for engaged couples who want fun receptions with lots of dancing, no gimmicks and games, and great music. DJ Dave Hodges will provide the perfect mix of music, in a style that's more reserved than flashy, packing the dance floor with you and your guests.
How to Hire a DJ
Planning a social event like a wedding reception is a huge undertaking. I want to offer my assistance. It's important that you get a great DJ whether it's me or someone else. To help with that I've written an article titled "How to Hire a Wedding DJ in 7 easy steps." I know you are suspicious, let me be clear, this is not like the million articles online about hiring a DJ. It was not written so you hire the person who wrote it (in this case me). It's actually, an honest, no-nonsense approach to finding a great DJ.
The Answers You're Looking For
I want  you to find the answers you came looking for. To make it easy I'm going to link directly to our frequently asked questions. If it's pricing you're after, you can find wedding pricing here. I'm a firm believer that music for weddings must sound amazing. If you'd like to find out how we accomplish this, check out the page that describes our disc jockey equipment.
5 Star Events – The Beggining
5 Star Events is a company that was created by Greg Hodges over 30 years ago. At that time, he wasn't even old enough to drive! He was just a kid with entrepreneurial spirit – trying to make a few bucks. It's hard to believe that 2000 weddings and other events later, his vision is still alive and STRONG! Even harder to believe, it was his only job in all that time. "I guess I'm lucky to have found something that I loved (and could make a living at), at such a young age."
5 Star Events has always held core values that it bases it's business decisions upon. Whatever you call it, a moral compass, or mission statement, we firmly believe it's what has kept us successful over the years.
We will always spend enough time to properly prepare for an event.
We will take every opportunity to go the extra mile.
We will keep up to date with advances in technology and my music library.
We will treat customers fairly and honestly.
We will always have a backup plan for everything.
Most importantly we will give 110% to every event and every client.
About DJ Dave Hodges
2004 started a new chapter for 5 Star Events. It was then when Greg decided to train and take on a new hire, his brother Dave. Dave spent two years as a student, assisting at hundreds of weddings & events. He took home playlists to study & analyze and before long was going out on his own events. It must be in his blood because he took to it in a very short time. Dave is now one of Boston & Cape Cod's most requested DJs and is getting rave reviews to back it up. In 2018 Dave officially took over ownership of 5 Star Events.  Please click the Weddingire link on this page, you'll be able to read reviews from his many satisfied clients.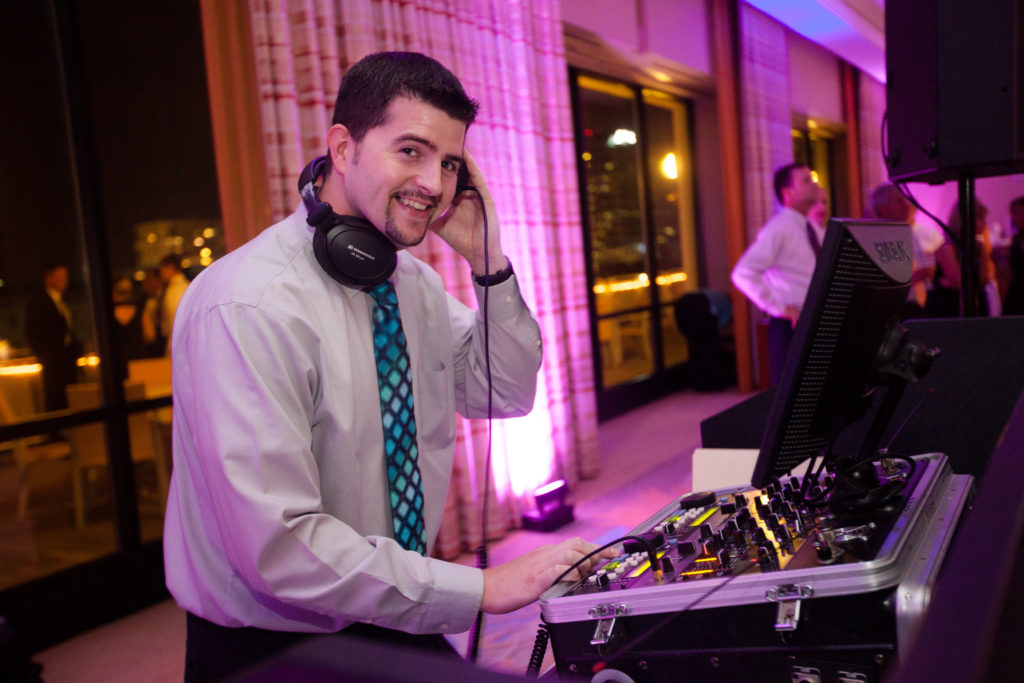 [instagram-feed]