The third week in July brought record heat & humidity. July 23rd was the tail end of a scorching heatwave and the wedding day of Steve & Kate Peters. We were in the carriage house of Linden Place, historic, beautiful, majestic but very, very hot. The staff at LP were great at accommodating the uncontrollable heat. Never have I seen so many fans at a wedding. But still it was HOT!! You would think that the heat would keep the crowd from dancing but nothing could be further from the truth!! These people were soooo much fun!!! Check out the pics below.
This came in from the parents of the bride:
"Thanks again for the exceptional DJ service you provided for my daughter's wedding this past weekend. Despite the heat you had people up dancing all night long. Everyone remarked what a wonderful time they had. You are even better than advertised!"
John & Connie McCarthy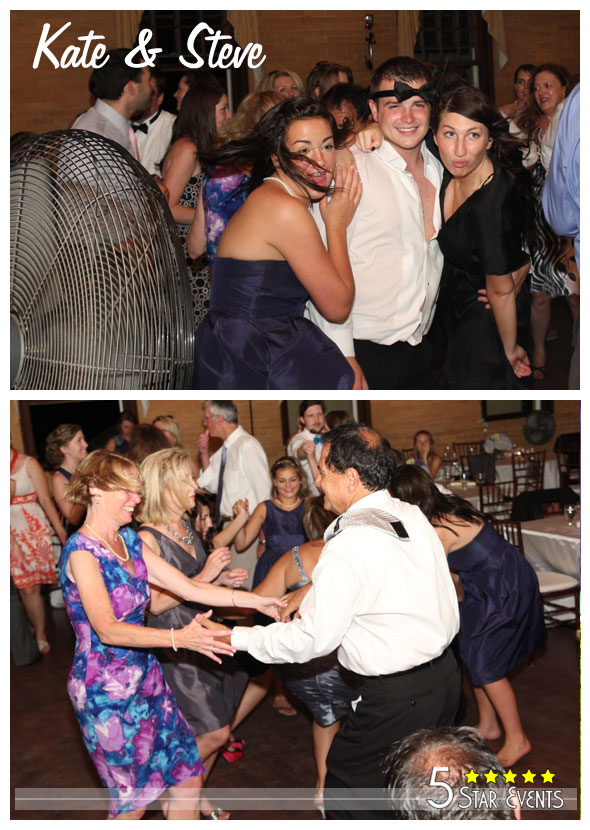 Oh, big props to Blackstone Catering of Middletown, RI. I had never eaten lamb before – I actually didn't think I liked it. Well Blackstone converted me and it was one of the best meals I have ever eaten at a wedding. Delicious!!