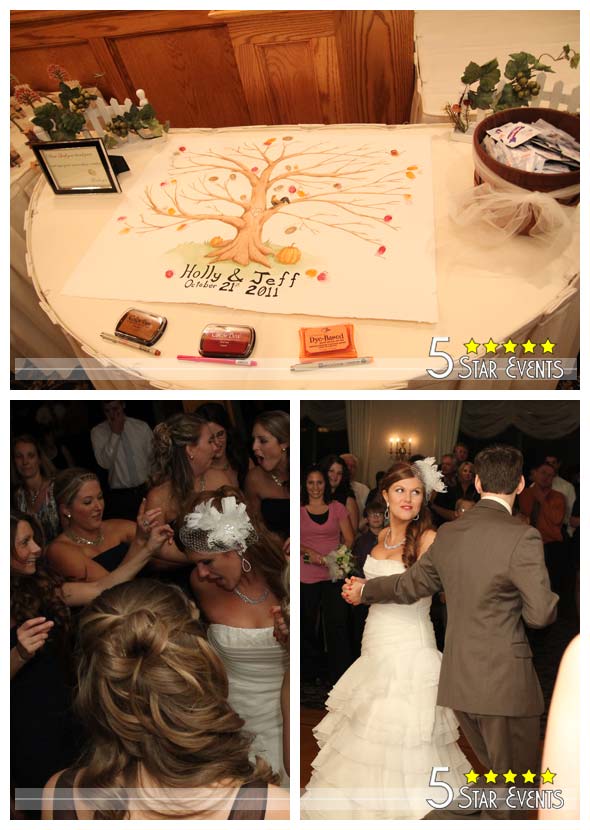 Above you'll see the fun, fall-themed, sign in board from Jeff & Holly's reception at Andover Country Club. Guests were asked to make a finger print "leaf" with the various fall colored ink stamping pads. The "leaf" would serve as the spot for a signature. I particularly liked the carved heart & initials J&H on the tree as well as the available & handy wet naps.
In the picture above you'll also see Holly & her girls as well as Jeff & Holly having their first dance. Their song choice was one I had never heard,  "Words can not Describe" by Mirah, but liked a lot.   Give it a listen – I attached the link on Itunes. It had a very 30's, 40's speak easy like sound.
I also loved how Jeff and Holly included the kids in the reception. They were definitely a big part of the dance party as you'll see below.  The photo of the 4 boys was unforgettable. I hope someone put it on youtube!! The boys were in the middle of the circle poppin',  lockin' & breakin'.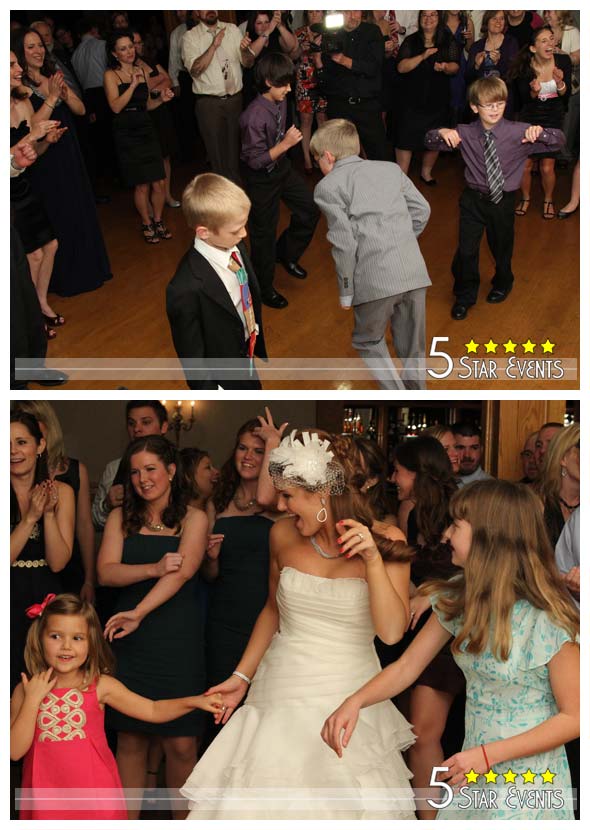 Below are a pics of the dancing and fun!!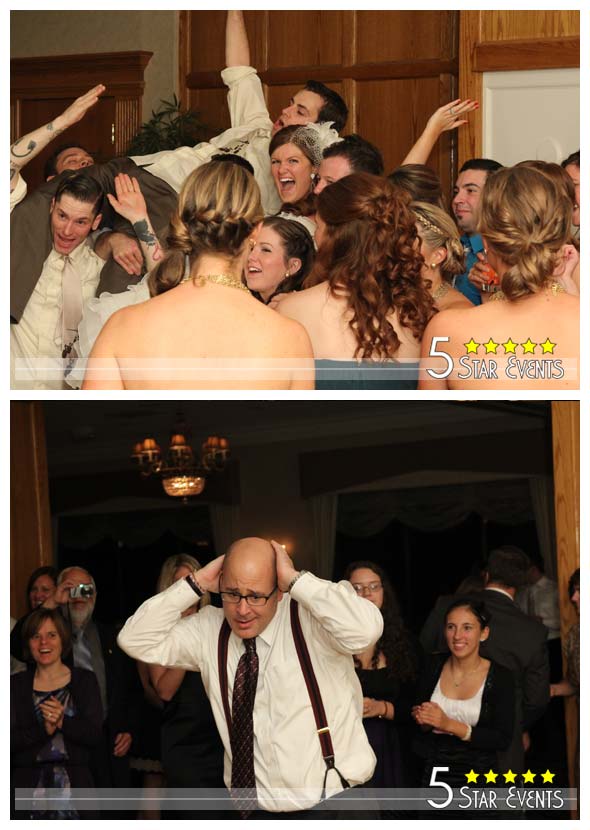 And another fall themed idea… Below you'll see the escort cards is a forest of trees. The different tables each had a tree type as an identifier. Great idea Holly!!